For cake:

1 cup

Dates

pitted and chopped

1½ cups

All-purpose flour

For topping:
Queen Elizabeth Cake
If the title doesn't give it away, this Queen Elizabeth Cake is an afternoon, high tea cake, fit for a queen. And who knows a delectable cake better than the Queen? A warm, pudding-like cake using walnuts and dates, for the filling.
I found this perfect tea cake recipe at a tea shop in London and was determined to try it out for myself. Traditionally, you can pour custard or fresh cream over the top for that feel good compliment.
To make Queen Elizabeth Cake, you will need the following ingredients: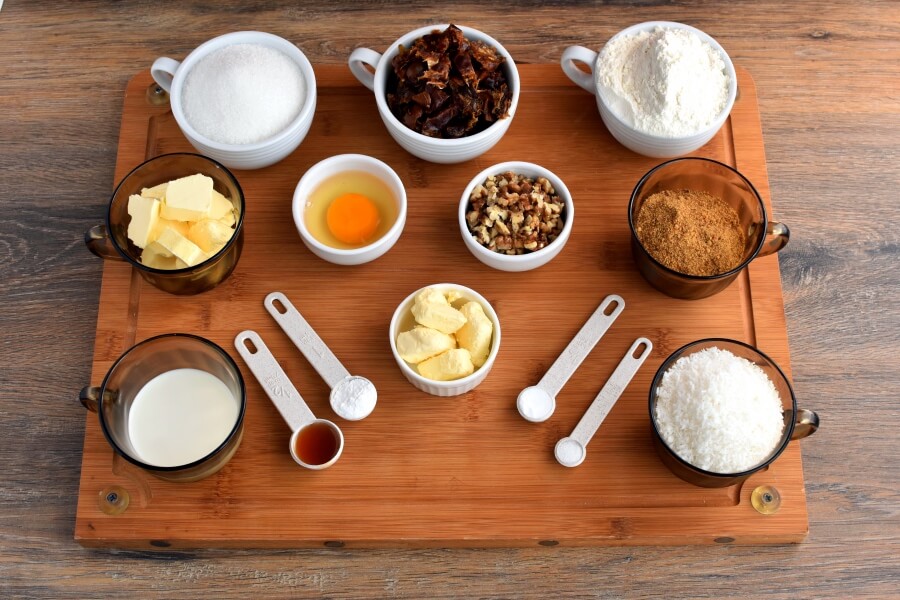 So, how to make Queen Elizabeth Cake?
Steps to make Queen Elizabeth Cake
Heat the oven and prepare a pan

5

Prepare dates

10

Combine dry ingredients

2

Combine wet ingredients

3

Add egg and vanilla

2

Combine all ingredients

3

Bake

35

Prepare topping

5

Top the cake

5

Leave to cool

10