4 sheets

Frozen puff pastry

To serve:
Easy Puff Pastry Cups
Pack your favorite filling into these Puff Pastry Cups for a delicious, fancy dinner or appetizer! These homemade pastry shells are just as good as the Pepperidge Farm puff pastry shells, but are a doddle to make yourself. Just follow this simple puff pastry cups recipes and you'll end up with beautiful golden brown, crispy pastry cases.
For a sweet version of the pastry shells, fill them with juicy berries and a drizzle of honey, like I've done here. They work perfectly with savory fillings too: load them with a luxurious helping of chicken and mushrooms in a cheesy sauce, or a spoonful of cream cheese topped with garlic roasted peppers. Just like the French vol-au-vents, they look so elegant and very impressive on the dinner plate!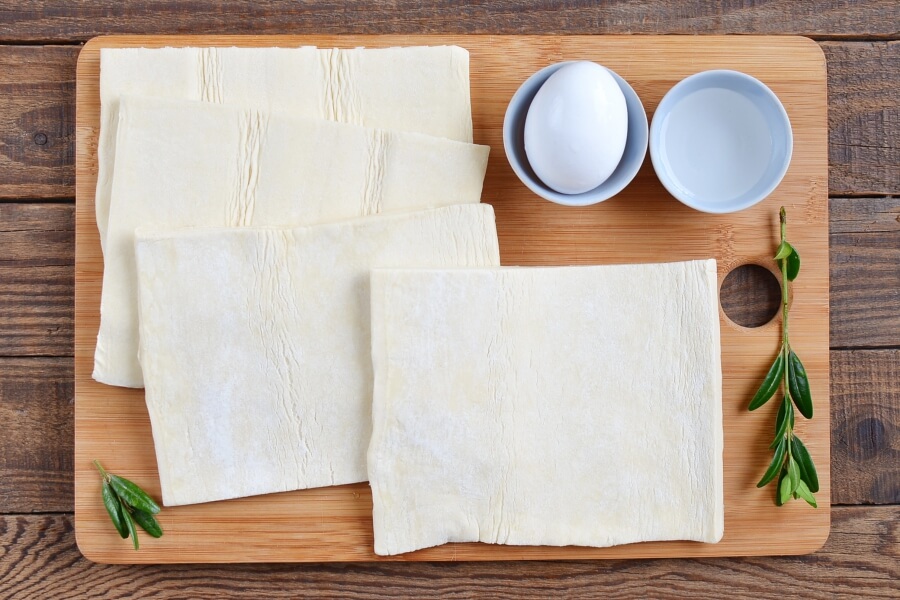 So, how to cook Puff Pastry Cups Recipe?
Steps to make Easy Puff Pastry Cups
Heat the oven

1

Combine the egg and water

1

Cut the cases

3

Shape the cases

1

Glaze with the egg

1

Bake the cases

25

Serving Puff Pastry Cups