¾ cup

Milk

lukewarm, 6 ounces

5 ¼ cups

Bread flour

23 ½ ounces, plus more for kneading

1

Egg whites

whisked with 1 tbsp water, for egg wash
Homemade Hoagie Rolls
Homemade Hoagie Rolls are a scrumptious, long, flat and crusty roll. The name was given to this type of sandwich by Italian Navy Yard workers that worked down at the Hog in Philadelphia.
Regardless of the weird and wonderful name, the sandwiches have a sublime taste. Nothing beats the fresh smell or taste of freshly baked bread and these Hoagies will not disappoint.
To make Homemade Hoagie Rolls, you will need the following ingredients: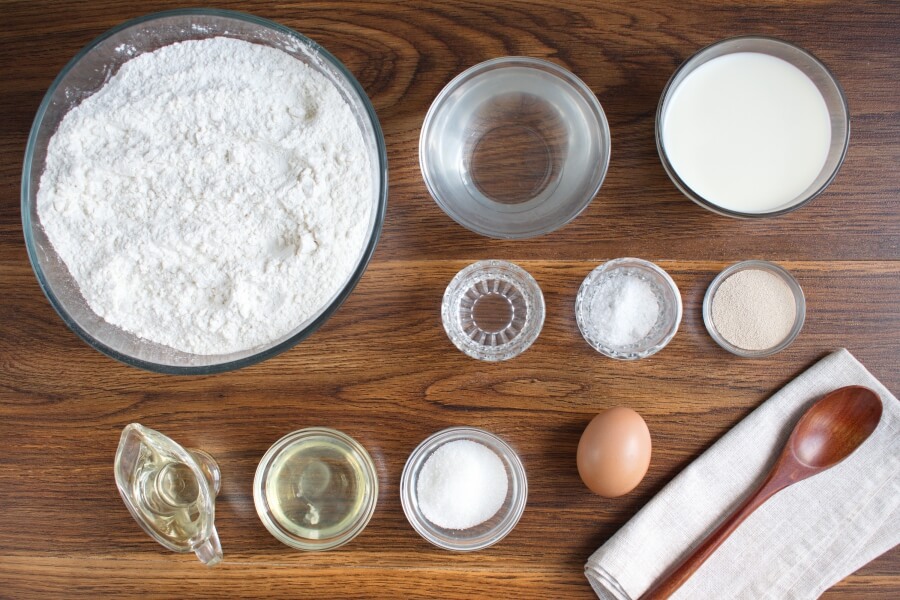 So, how to make Homemade Hoagie Rolls?
Steps to make Homemade Hoagie Rolls
Prepare yeast

5

Combine wet ingredients

1

Combine all ingredients

1

Add dry ingredients

2

Knead dough

8

Prepare rising bowl

1

Rise

1h

Refrigeration

Prepare baking sheet

1

Portion rolls

5

Second rising

30

Preheat oven

Slit tops of rolls

1

Bake

20

Serve